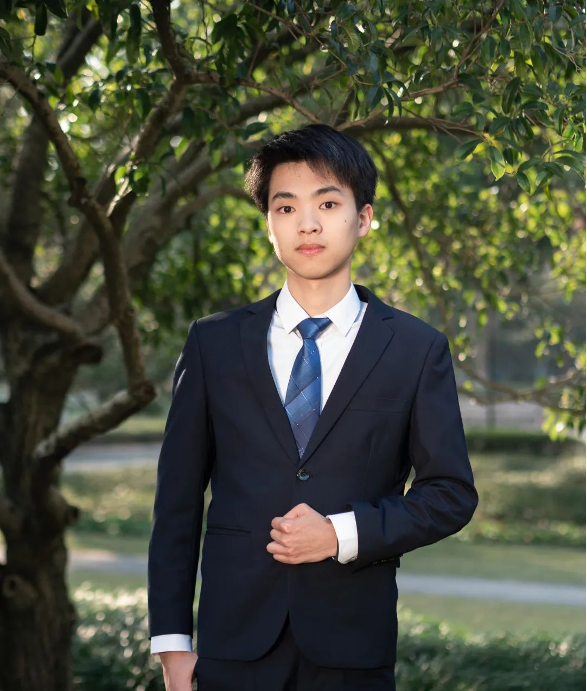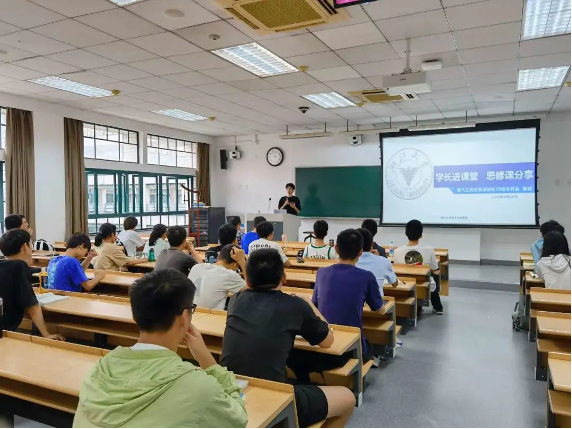 Chen Cheng is sharing his experience with the younger students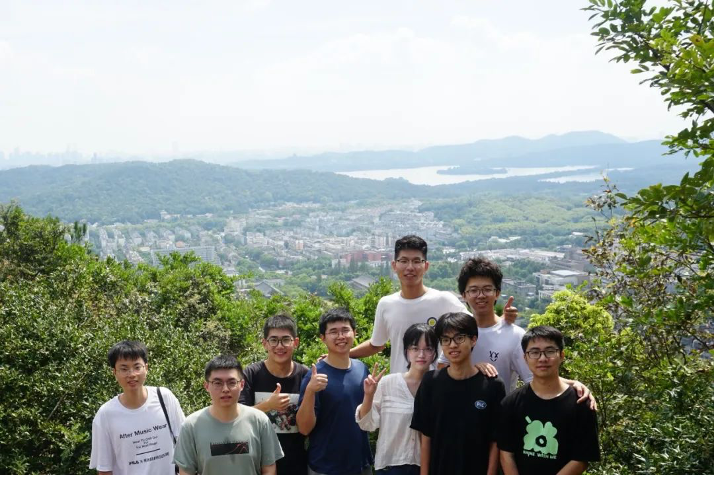 Chen Cheng (first on the left) with other ACEE members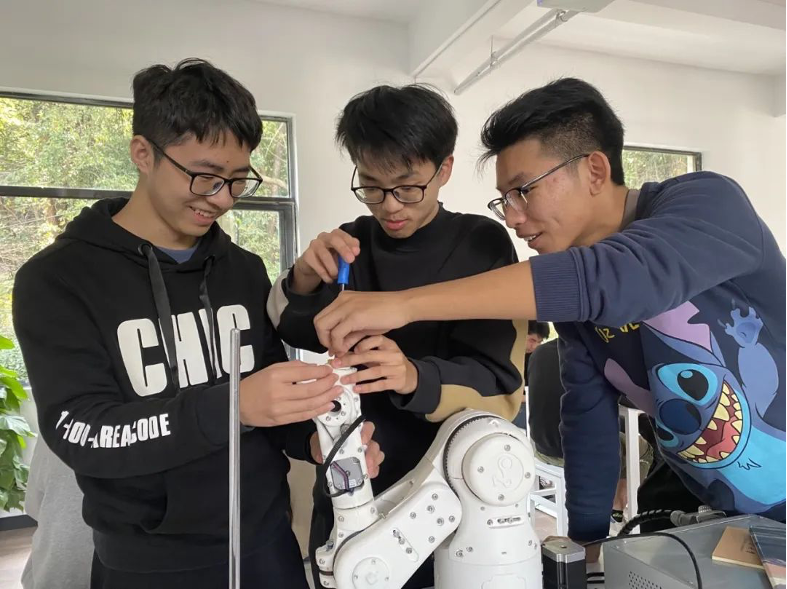 A photo taken during one of ACEE course
Introduction
Chen Cheng, as a student of electrical engineering and automation in the College of Electrical Engineering, he not only minored in the ACEE of CKC, but also won the 2021-2022's CKC Scholarship.
He has won himself a lot of glory. He has won the National Scholarship for three years continuously. What's more, he also won the First Class Scholarship of Zhejiang University, the Baogang Scholarship and the Wang Guosong Scholarship. He also has a lot scientific research experience. He has won 13 competition awards, including the first prize of the National Collegiate Mathematics Competition and the first prize of the American Collegiate Mathematical Modeling Competition, among which more than ten of his prize are above provincial level. Except for the individual competitions, he won his prize as the team leader.
As the person in charge, he completed the SRTP, finished his project excellently and applied for a patent. His works were selected into the National College Students Innovation and Entrepreneurship Annual Conference, and participated in the 15th Anniversary Innovation Achievement Exhibition. He also took part in the design of the work 'Micro' Energy Management System, whose application was awarded the first carbon neutral certificate issued by the Quality Certification Center of the Carbon Professional Committee in Zhejiang Province. Now he has obtained the direct doctoral qualification of Tsinghua University.
He has served as a member of the Presidium of the Student Union of the College of Electrical Engineering Zhejiang University, a part-time counselor of the College of Electrical Engineering, the deputy secretary of the Second Party Branch of the undergraduate students of Electrical Engineering and Automation of the College of Electrical Engineering, and a lecturer of the theoretical propaganda group of graduate students of Zhejiang University.
Find my own way and keep going straight
Under Chen cheng's calm and introverted appearance, lies unlimited enthusiasm for knowledge. Chen Cheng has excellent academic performance in school, with a GPA of 4.83 in major courses and a total of 35 full scores. His comprehensive academic performance ranks the first in his major, which is beyond the reach of most people. When we asked him about the secret of academic improvement, he said that everyone should find their own way of learning, rather than mechanically copying others'. He thought that his efficiency in class was low, so instead he chose to watch zhiyun's class at twice the speed after class, and then force himself to understand the knowledge. It's good if you can understand the knowledge in class. But anyway, everyone needs to find their own way to learn. Perhaps in Chen Cheng's opinion, the best way to learn is to find out one's own position, and go along one's own road, with the most simple way to overcome the seemingly most difficult obstacles.
Dedicated to scientific research and not afraid of paving long way
When it comes to research and competition, Chen Cheng shared his views and experiences. I think it is meaningful to participate in the SRTP project. As a entry levelscientific research project, SRTP can cultivate our scientific research ability (such as exploration) and teamwork ability. He also stressed that scientific research should not be result-oriented, and that undergraduates should pay more attention to developing their abilities and exploring their interests. As for the competition, Chen thought it was like a miniature of scientific research. He teamed up with students with different strengths to find the right position in the competition and broaden his horizon. The road to scientific research is long and endless. Chen Cheng, with a heart of inquiry, keeps exploring, blazing a trail for himself and for us as the generation after him.
Think over the bigger picture and transmit the legacy
On the other side of his A-level student identity, Chen Cheng often takes part in the student work as a leader. "During our school years, we should not only attach importance to study,but also develop our personal ability." As a member of the presidium of the student council in the College of Electrical Engineering, Chen Cheng goes out of his way to help everyone around him. "I got a lot of help from my senior schoolmates, so I want to spare no effort to offer a helping hand to my younger schoolmates so that I can transmit the power and help more people."
To do something meaningful without any purpose other than the thing itself. This is the spirit about volunteering of Cheng Chen. Taking the torch from his seniors, Chen Cheng leads his teammates to go forward, sets himself an example to others and passes down the pure torch of original aspiration from generation to generation.
Engineers always pursue higher, despite the road being rough and long
"I think the most beneficial aspect of the ACEE is that it expands the social network and opens a new channel for obtaining information. I met with many outstanding schoolmates and senior students." Just as Chen Cheng has said, ACEE is such an excellent and cohesive group where everyone improves in the collision of ideas and conquers difficulties in joint effort. Besides, regarding the featured class of ACEE, he finds himself benefited a lot in bothmathematical modeling and data structure courses. Not only does he strengthen his foundation in mathematics and science, but also discovers new interdisciplinary connection among his major and other disciplines.
The road a head will be long and our climb will be steep. With gentleman-like manner, Chen Cheng, like tender showers moisten everything, impacts people around him silently and positively; and like thunder pounds on the misty weather, probing into the unknown with a mind ready for prolonged exploration. His experience reflects the essence of ACEE spirits, meanwhile inherits the spirit of CKC . These mantles, with the endeavour of ACEE members, who generation after generation manage to live up to its spirits, will certainly boom and thrive, its charm ever brighter with history.