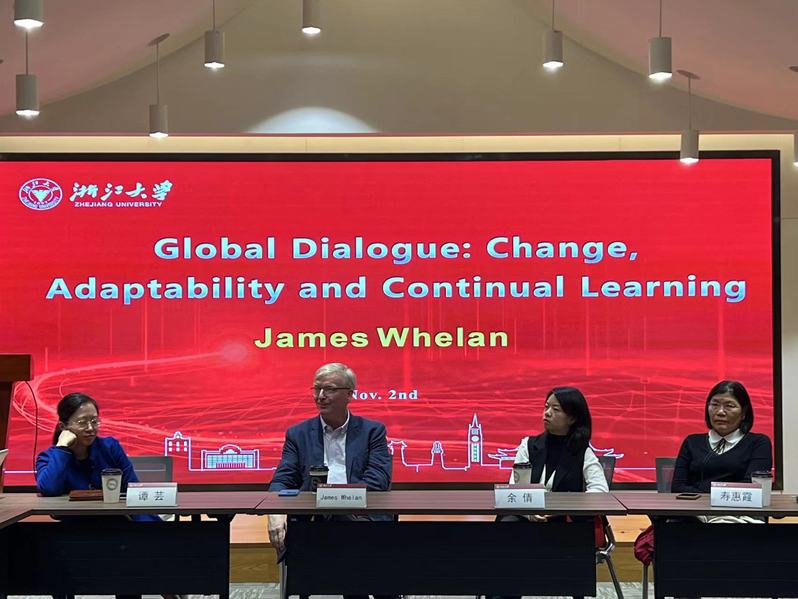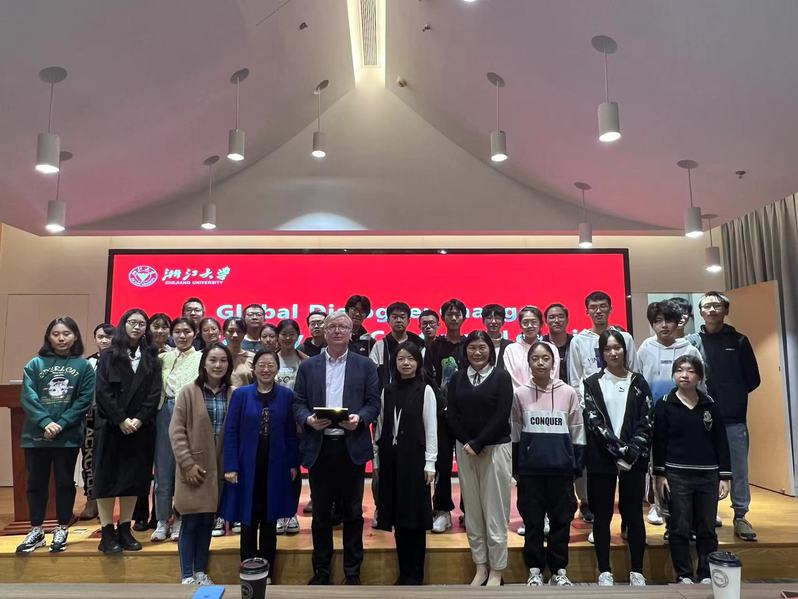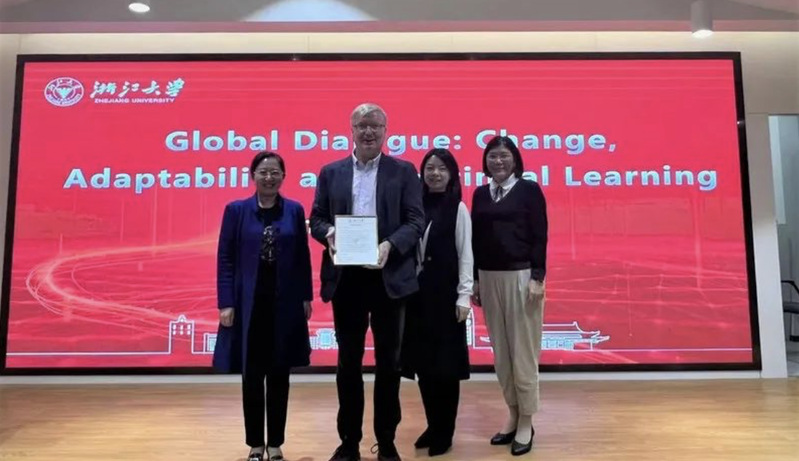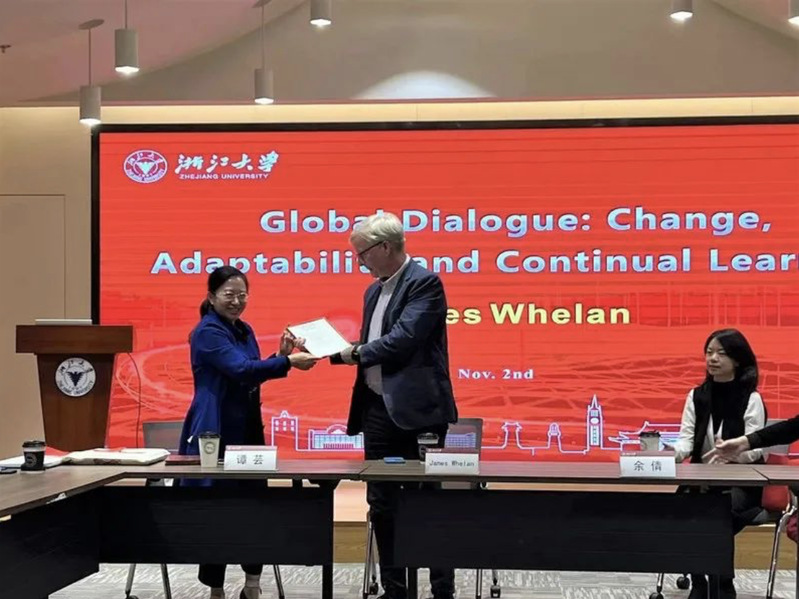 On the evening of November 2nd, 2022, the Overseas Master Exchange Conference themed "Change, Adaptability and Continual learning" was successfully held by Chu Kochen Honors College and College of Life Sciences. This event had invited Professor James Whelan of College of Life Sciences to communicate with students face to face. The Distinguished Professor of College of Life Sciences and the Deputy Secretary of CPC Shou Huixia was also participated in this event. This event was held by Professor Yu Qian ,the Vice President of CKC.
At the beginning of the event, Professor James shared his personal life experiences in different stages. He pointed out that one can meet many changes during his or her lifetime, and we should learn to adopt to them. He also mentioned students should learn when we are still in our youth, find what we truly love and insist, years hence, and we will gain the precious gift.
During the communication, students warmly asked questions. Professor James shared with the students how to actively adapt to the environment through his own experience of studying in Germany. He said that change and opportunity coexist. To consciously break down the knowledge barrier and learn the skills to transfer, the most important thing is to keep learning. We should innovate boldly, think differently, change the perspective, change the way, and the problems may be easily solved. Professor James also pointed out that it is really difficult to find your own interests. He encouraged students to explore their interests persistently, do challenging things for themselves and stick to them. The future is full of possibilities.
Professor James answered the students' questions patiently from the aspects of change and adaptation, research and application, love and direction, etc., providing useful guidance for students to constantly explore new directions in the future. The students present expressed that they had gained a lot. The activity also established a WeChat group to facilitate students' continuous communication with professors.