One world, one dream. The whole world is a family, heart-to-heart.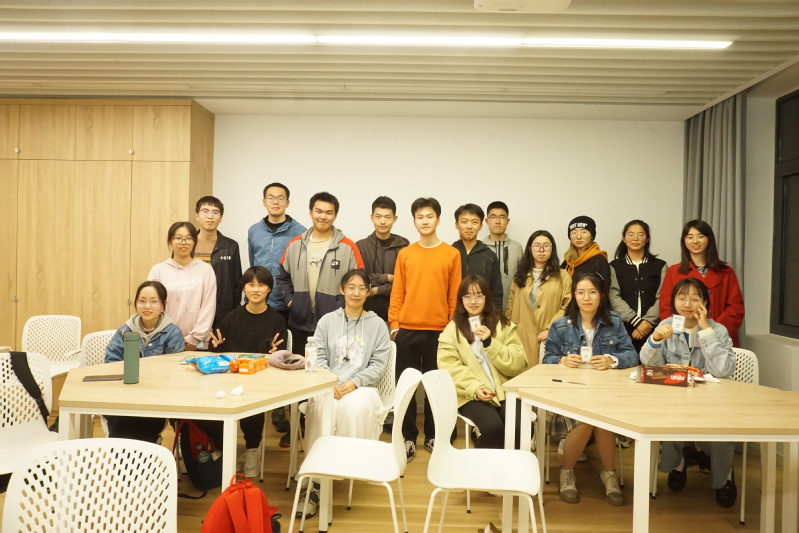 On March 26, the English Salon 'When Asian Games Meets Winter Olympics', organized by the International Studio, was successfully held in B113, Yuhu Building 7.
No matter what time of year it is, sporting events always bring us the simple, pure emotion and passion to go beyond the limits. Over the past winter vacation, we have seen the opening ceremony of the Winter Olympic Games which stunned the world, and together we witnessed countless athletes' highlight of pushing themselves to the limits. For the upcoming Asian Games in Hangzhou, we will be able to experience the excitement and flame of the sports closely.


At the salon where the Winter Olympics meets the Asian Games, all sports fans sat together and shared their memories of the Winter Olympics and their vision for the 2022 Hangzhou Asian Games.
By the introduction of the rich and interesting winter sports in the Winter Olympics, the salon not only improved everyone's understanding of winter sports, but also enriched the English knowledge related to sports. In the wonderful winter Olympics videos, we reviewed the amazing pictures at the opening ceremony of the Winter Olympics and reviewed this winter full of passion and struggle again.
In the interesting games and discussions, everyone was full of enthusiasm, talked with great passion, shared their memories of the Winter Olympics with each other, and discussed about the fun brought by various ice and snow sports. The sincere exchanges and discussions among participants ignited the atmosphere as time goes by.
From winter in Beijing to summer in Hangzhou, the discussions about the Asian Games are also wonderful.
We enjoyed the charm of the Hangzhou Asian Games together from the mascots to the venues of different shapes. The interesting game, guessing the word by body language, improves players' understanding about the sports of the Hangzhou Asian Games in laughter.


In the following discussion session, the participants' enthusiasm did not diminish at all. Everyone shared their interesting experiences of participating in some of these sports, expressed their love for sports and expectations for the Hangzhou Asian Games.
In the end, according to the performance of the previous games, speeches and discussions, the group with the highest points won exquisite prizes. The atmosphere of the event was pushed to a climax.
The Olympic slogan of stronger, higher, faster, together not only motivated athletes against the limit of humans, but also ignited courage and faith for everyone in the world. Sports is not only our love for athletes and sports, but also encouraging us to face challenge and look beyond the limitation.
At this point, the English Salon When Asian Games Meets Winter Olympics arrived at a successful conclusion. The International Studio will hold more varieties of interesting activities in the future. Everyone who love English and life are welcome to come and participate in these activities.