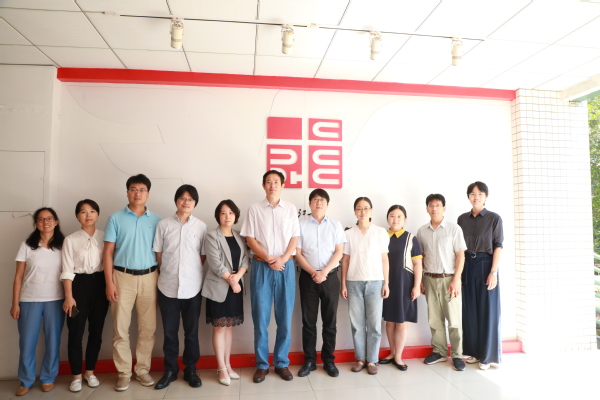 On the morning of 22nd Sept., Lin Yigang, the Director of Department of Undergraduate Teaching of Zhejiang Normal University and the Dean of Chuyang Honors College visited Cho Kochen Honors College along with 5 fellow teachers, aiming to have deeper survey and discussion on professional cultivation schemes and institution infrastructure. For this, Cho Kochen Honors College presented warm welcome and held a relevant forum. Li Wenteng, the Deputy Secretary-General of CKC hosted the forum and Zhang Fan, Lu Xin, the Deputy Deans of CKC attended the forum along with other members of the faculty.
On the forum, Lin Yigang briefly introduced the background and current development situation of Chuyang Honors College, explained the aim of learning from the experience of CKC. Li Wenteng greeted Chuyang Honors College with warm welcome. Zhang Fan introduced the latest development of CKC on professional cultivation and the implementation of Pilot Reform Program of Enrollment for Basic Subjects. Then both colleges discussed on other important topics such as student turnover mechanisms of honors colleges and cooperation with professional houses.
After the forum, attendants showed the willingness for more adequate cooperation between both colleges on numerous aspects including the construction of preponderant discipline and the cultivation of students.