On Dec. 7th , Prof. Huang Yueyuan, professor at Hong Kong Baptist University and English course consultant of the Shenzhen institution of higher education, were invited to give a public class "English Writing Workshop", in order to promote the reform of development system of CKC students and implement the tutor system. Students had a close communication with professor Huang, during which they learned the skills to write academic dissertations and the methods of English learning. Present at the event were teacher Zhang Fan, Deputy Dean of CKC, teacher Zhang Zhiying and teacher Jiang Yizheng.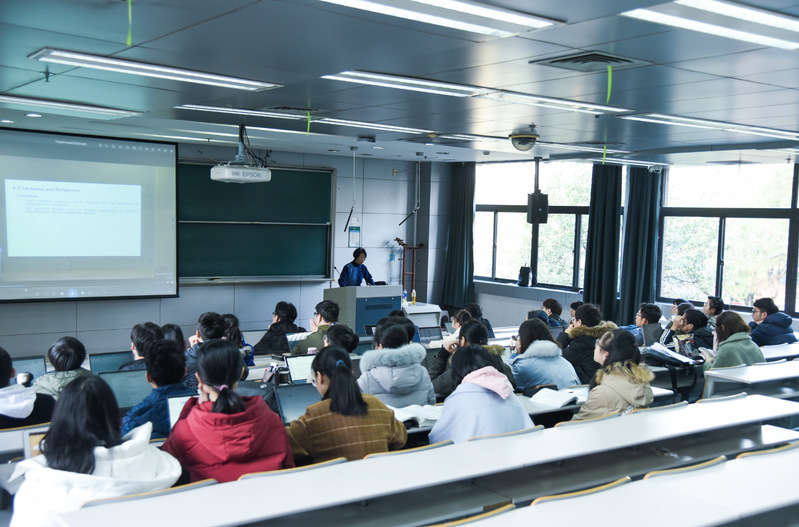 In the class, based on three textbooks she edited, Professor Huang taught students the methods of general English learning and English essay writing, and also made targeted answers to difficulties students encountered in English learning. To write a good English dissertation, it is essential to learn general English well. Firstly, she declared that the key to English learning is to find your interest. Then, taking several methods of English learning in her books as examples, she illustrate ed in full length about how to inspire our interests by digging into English materials. At last, Dean Zhang Fan pointed out: English learning is just like a snowball. The first few snowflakes need effort to build up. As long as the initial small snowball comes into being, it will naturally rolls bigger and bigger. We need to find a "small snowball" as our interest in English learning as well.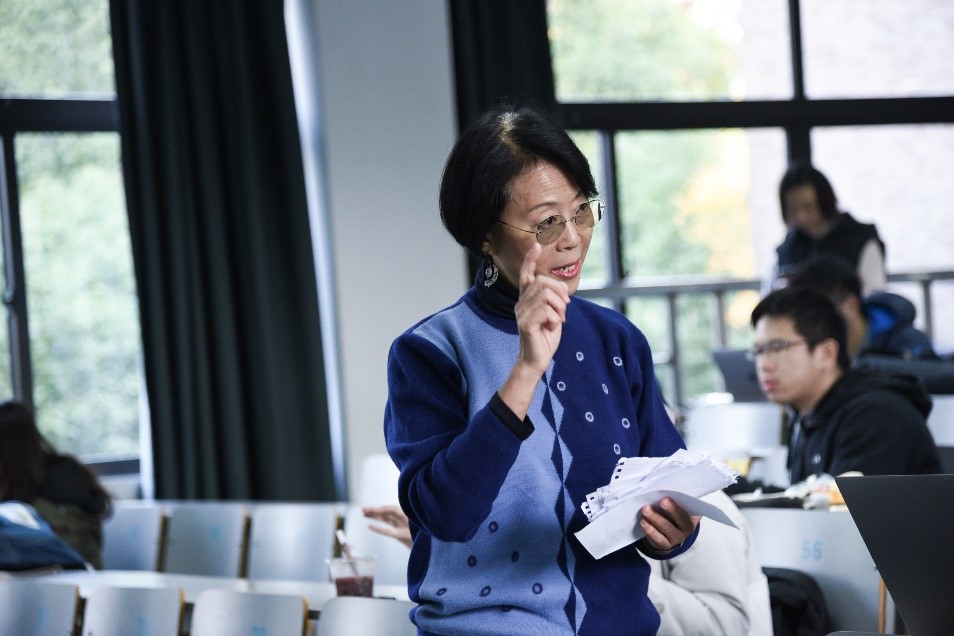 As for English dissertation writing, Prof. Huang started from the most basic words and introduced three types of high-frequency words, then mentioned various means of learning vocabulary matching and online tools. Next, she came to the frame of a dissertation and analyzed the connections and differences between the six main parts of a dissertation, as well as their specifications in common use. Especially, she emphasized the importance of topic sentence, for it acts as the outline, indicating the main idea and logic. In the end, Prof. Huang took the abstract writing as example to introduce the writing mode, and assigned exercises to the students.
During the noon break, Prof. Huang analyzed some problems in students' feedbacks and gave specific suggestions. She also recommended some online tools, such as Google Ngram Viewer, Linggle, which can help students learn idiomatic usage and enlarge the vocabulary. At the same time, Ms. Jiang Yizheng also shared his own learning experience that she improved the listening and dictation skills by adding subtitles to short dramas and news on her own.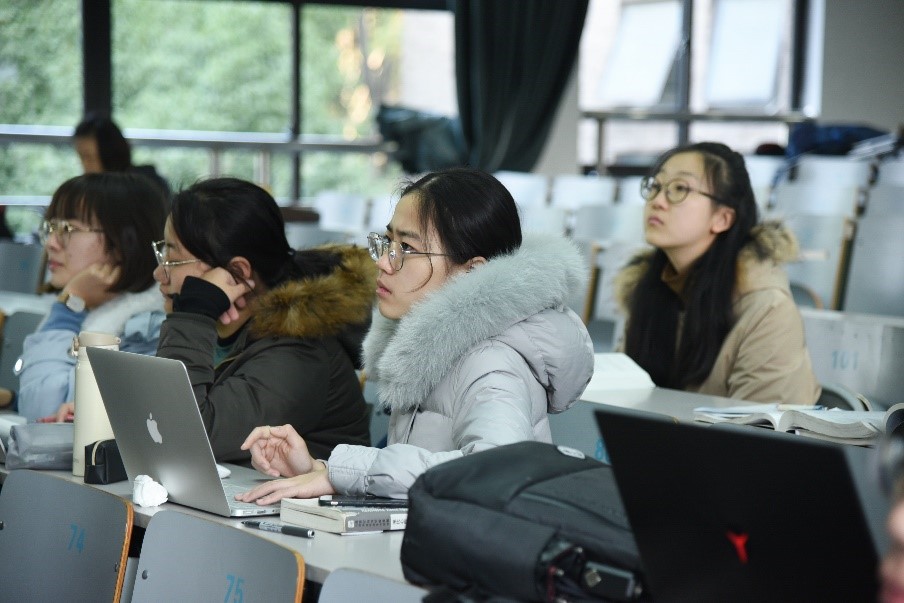 In the end, Professor Huang expressed her high expectations for students to master English and dissertation writing, and addressed that we should "write to learn but not learn to write!"