A ceremony to commemorate martyr Yu Zisan and a special activity called "Striving with our motherland―a speech under the national flag" were launched by Youth League Committee on the morning of November 15th, 2019.
More than forty teachers and students from CKC visited the Memorial Hall of Revolutionary Martyr. Under the guidance of the interpreter, we gradually knew the tough history of the revolution from 1911 to now and how hard they had fought for their faith. And in front of the statue of Yu Zisan, our outstanding schoolmate, we got acquaintance with his credible deeds. Then we came to the Revolution Martyr Monument and stood still silently, expressing our respect to the national hero.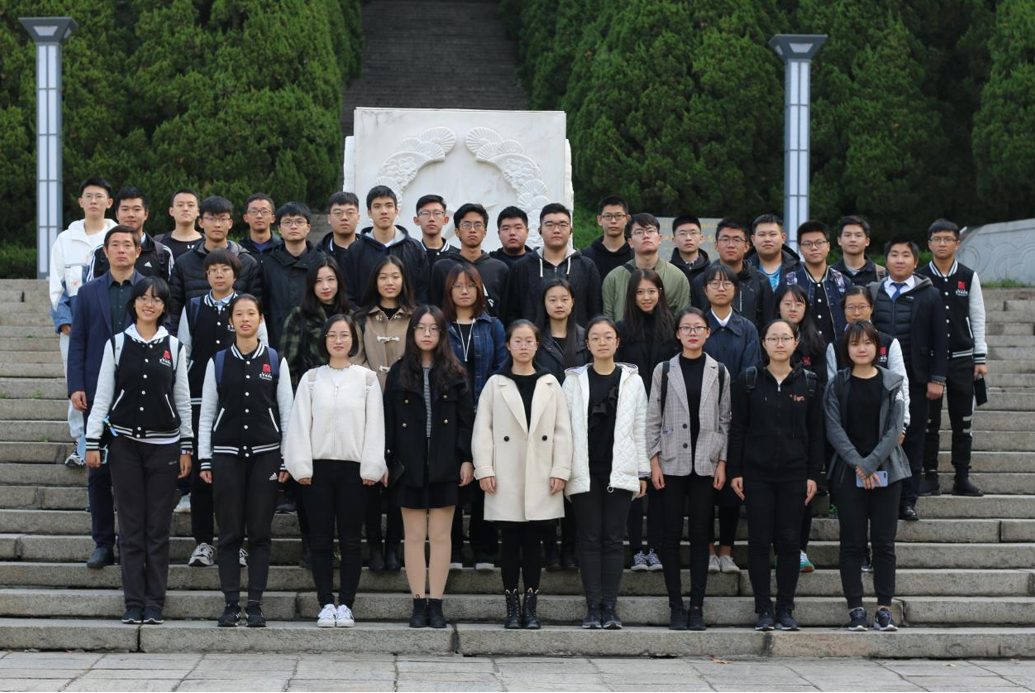 After the ceremony began, all of participants held a white flower and mourned with deep sorrow in front of the Yu Zisan's grave. We deeply bowed and laid the flowers around the grave. Then we sang the national anthem under the five-star red flag together.
Li Wenteng, the Deputy Secretary of the CKC communist party, conveyed his highest esteem to the courageous spirit that martyr devoted themselves to the revolution and even sacrificed for the victory of the Communist Party. At the same time, he encouraged our students to cherish hard-earned peace and strive for the development of China.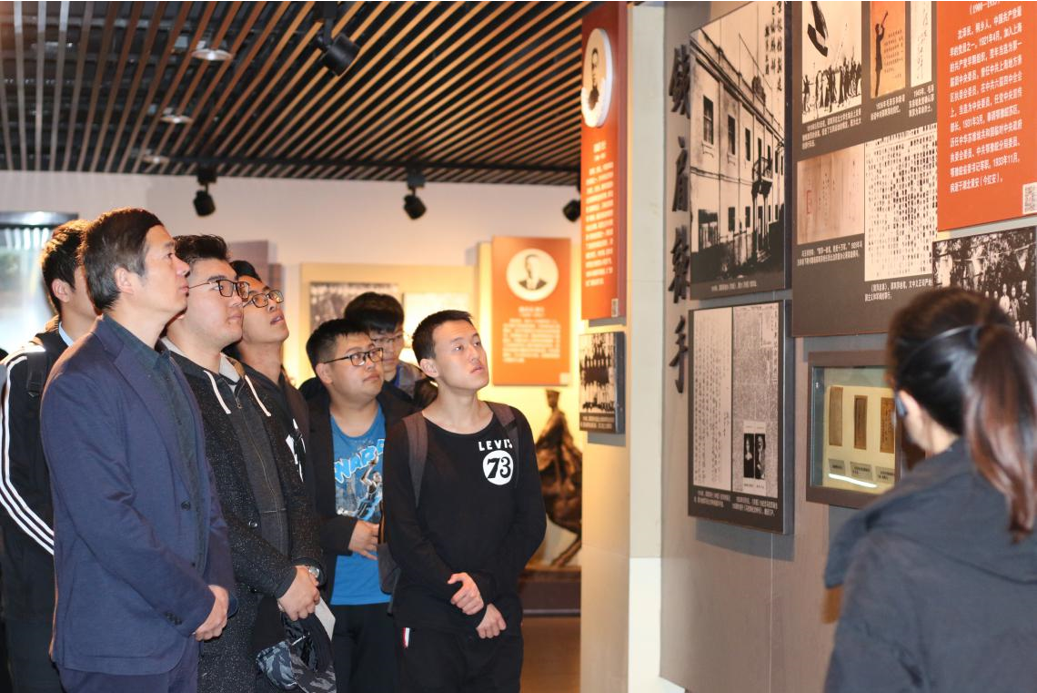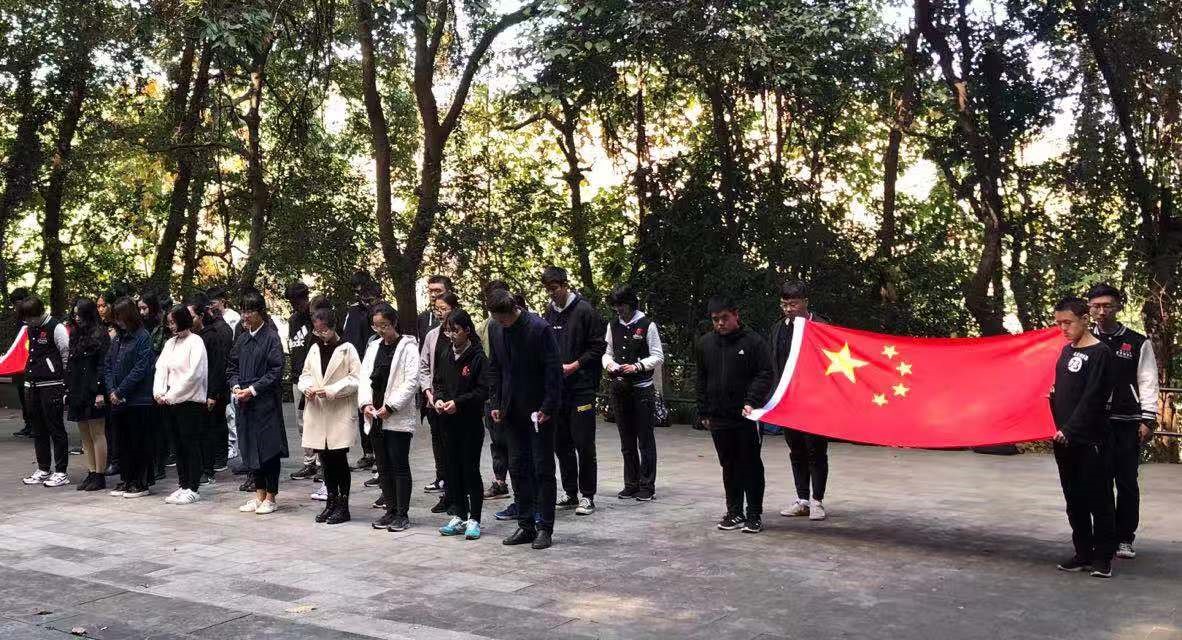 "What is nation, and what is patriotism?" Facing the flag, Wang Ning, a student from social science department, class 1601 delivered an impressive speech to us. She thought that every student from CKC must remember the words that our former president, Chu Kochen, entrusted to us and beard the responsibility for building our country.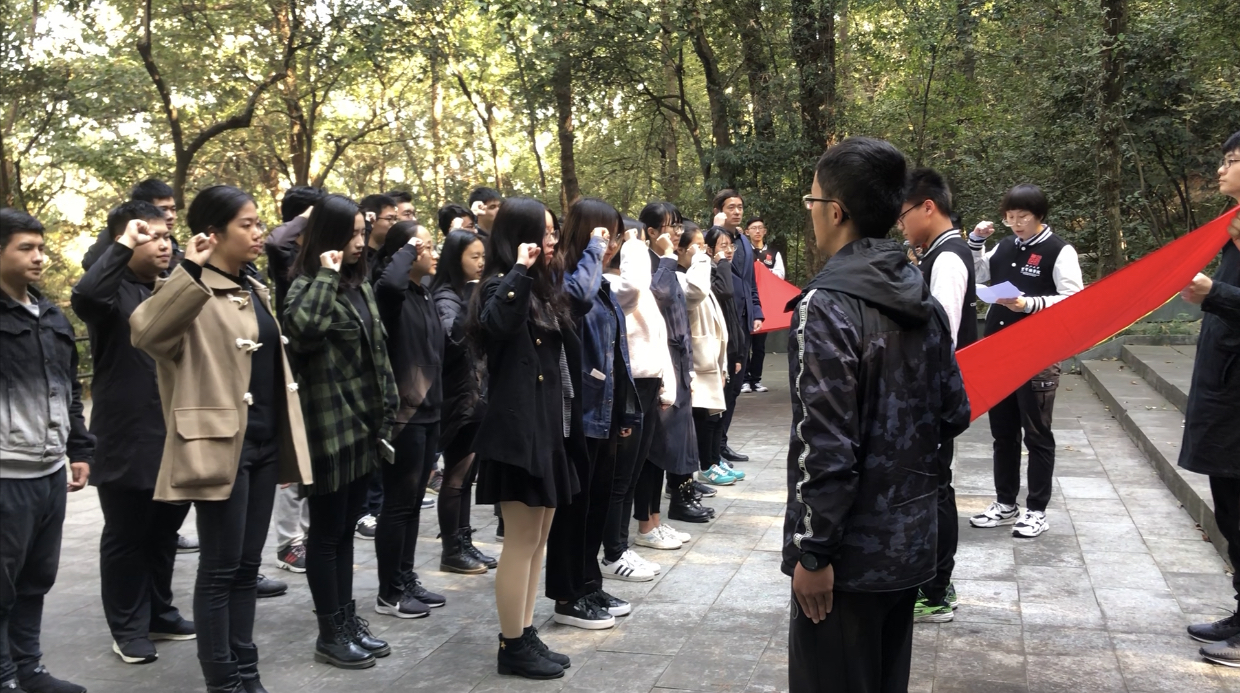 At length, following Wang Ning, every student took an oath confronted with the league flag and sang the league anthem. The activity came to a successful end. Through this meaningful activity, a number of students learned a lot and said that they were touched and encouraged and realized that they were supposed to appreciate the good life today and work even harder to fulfill their dreams and make a contribution to the construction of our country, remaining true to the original aspiration and keeping our mission firmly in mind.