On the afternoon of November 27, 2019, Gerald Fuller, Professor of Stanford University School of Chemical Engineering and member of the National Academy of Engineering as well as the American Academy of Arts and Sciences, was cordially welcomed by CKC students from various departments. They attended the symposium and interacted with Prof. Fuller.
At the symposium, Prof. Fuller talked about his academic experience and the difficulties he encountered in his research. He encouraged students to seek for research opportunities. As is illustrated by Prof. Fuller, at Stanford, they strive to help undergraduates make acquaintance with research work, and in fact there are three undergraduates in his laboratory assisting doctoral students with their scientific research.
In respect of his field, he briefly introduced the features and development of rheology and mentioned its applications in contributing to human health.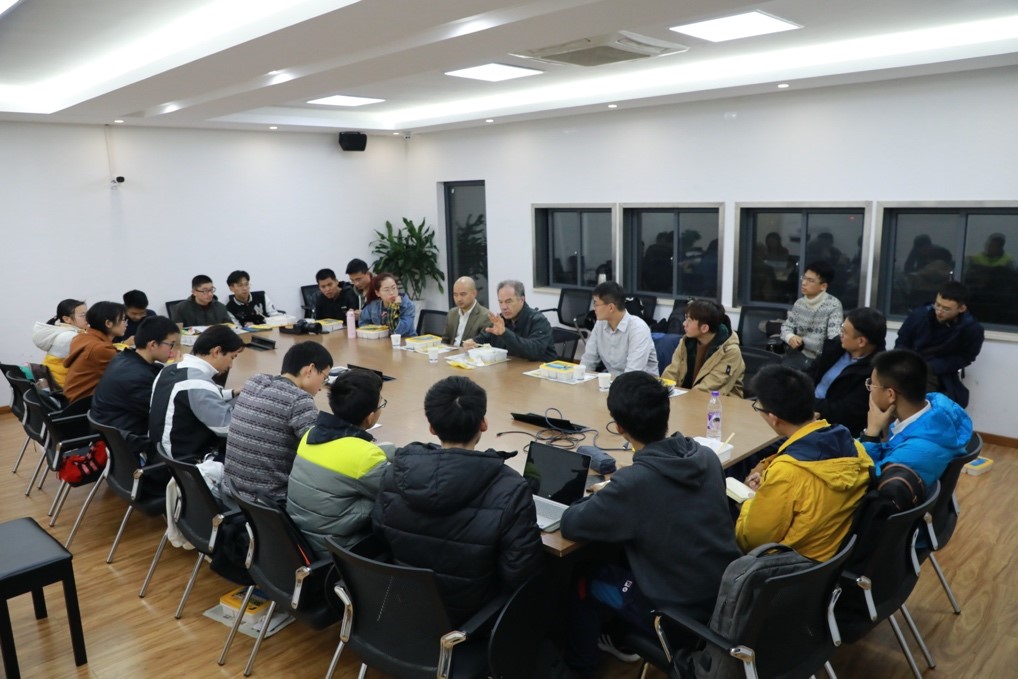 As the chairman of PhD admission in Stanford, he greatly praised students of Zhejiang University for their excellences. Meanwhile, he stated that Zhejiang University and Stanford University had established a good cooperative relationship, and that the exchange student program was also very successful. At the symposium, he encouraged the students to actively participate in the exchange activities and told them the means and certain qualifications required to apply for the program. He believes that international students bring different elements to Stanford's campus, and Stanford brings them unique experiences.
The students also held discussions with Prof. Fuller, which covered a wide range of topics, including particular work in chemical engineering, studying at Stanford University, and cultural differences between China and the United States. The atmosphere was enlivened during the discussions.
Prof. Fuller stimulated their interest in chemical engineering and Stanford University. We hope CKC students will be able to become outstanding scholars and researchers in the future.