Right after a rainstorm, the weather turned to be sunny and the air became clean. The Grade 2016 chorus competition of the third regiment of the military training division was solemnly held in ZiJinGang Theatre on the 10th of July, 2017, with all the leaders of regimental headquarters and training instructors attending. The soldiers of the fourteenth company of the third regiment, wearing blue uniform, tugged at the judges' and their battle companions' heartstrings with their melodious singing, which proved two old sayings- "God rewards the diligent" and "when there is a will, there is a way."
As a saying goes, "the pains will pay off." The students of Chu Kochen Honors College held the leading position in the competition with an outstanding score of 97.8. Their singing composedly and affectionately resulted from their continuous hard training. The chorus's had a thorough understanding of the saying that one minute on the stage needs ten years of practice off the stage.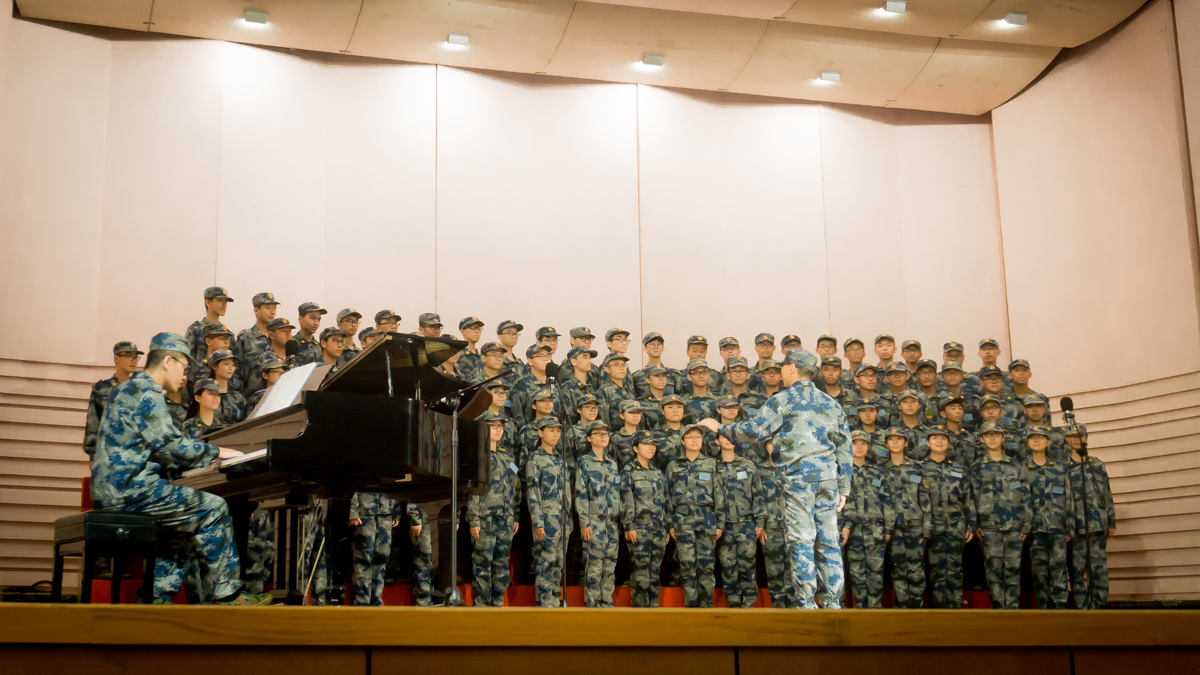 After the winding sound of the prelude, the presentation of ZJU' school song by high and low voice parts was loud and clear. The dynamic notes together with the special effects of the mixing sounds composed a poem in the spacious theatre.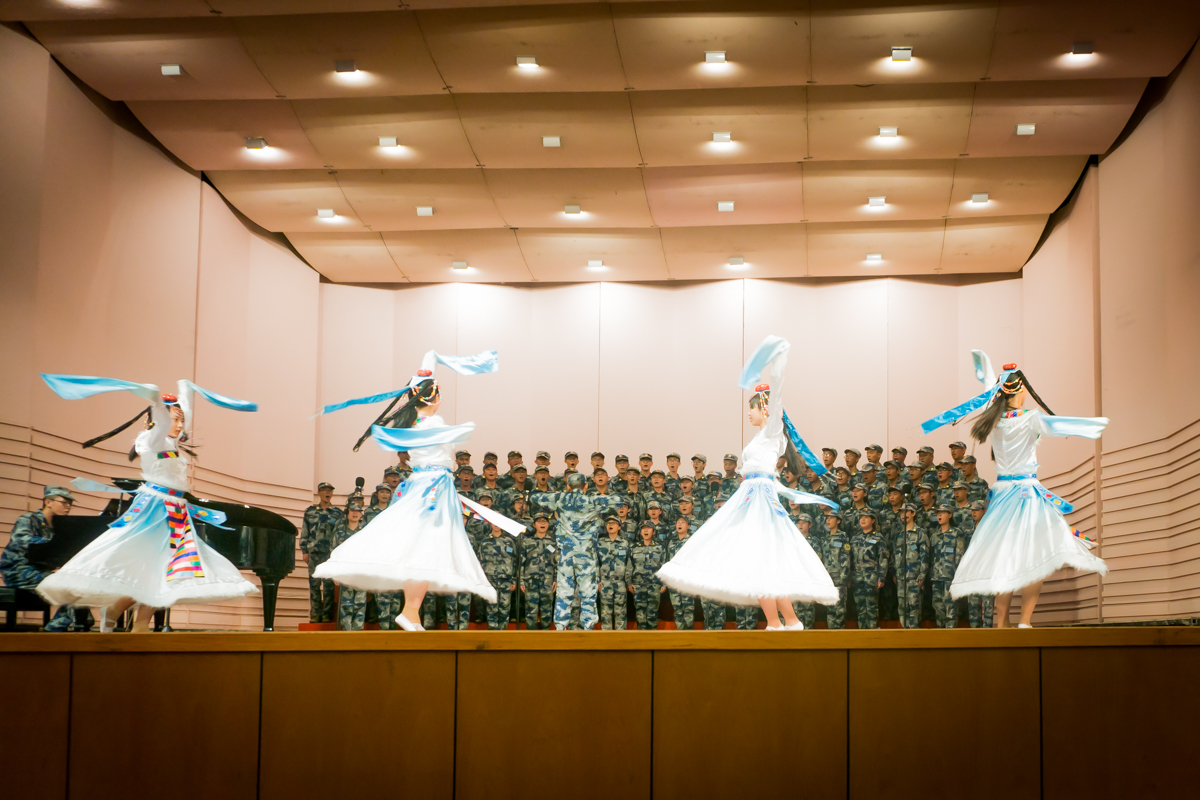 The song the heavenly road rippled the waves of people 'minds again after the grand school song. "Ya la so, ya la so", the sweet voice and the elegant dance of the Tibetan girls brought the audience to the temples and snow-capped mountains of Tibet. "That's an amazing heavenly road…." The heavenly road connects the hearts of Tibetan and Han people. It also conveyed the sense of responsibility and emotions concerning our country and our nation to the students of Chu Kochen Honors College.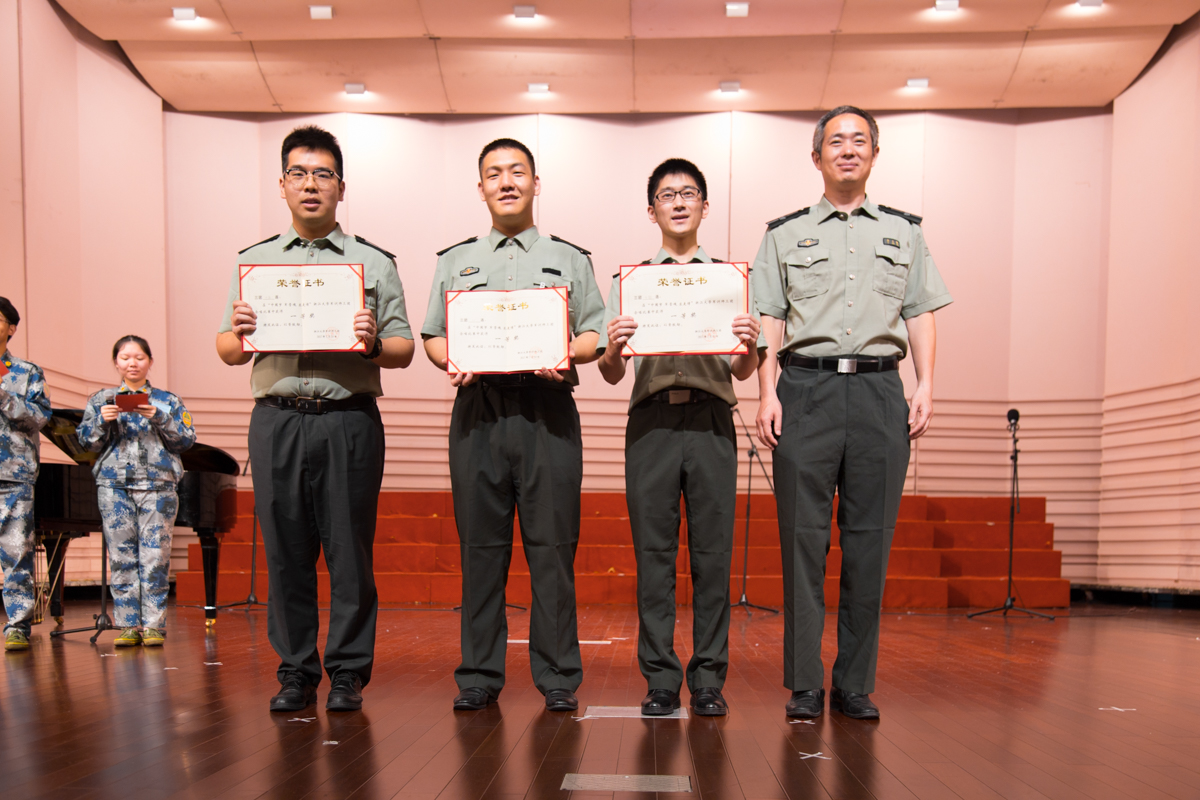 Standing in the centre of the stage in starched uniform, Zhou Yankai, the vice conductor, took over the heavy award steadily and delightedly. The soldiers of Chu Kou Chen Honors College sought pleasure to forget sorrow and sang to celebrate harmony. This competition was far from a destination. Wish them all to keep going with a toughened soul, to blaze their way through all the difficulties, and to realize their dreams in a confident and brave way.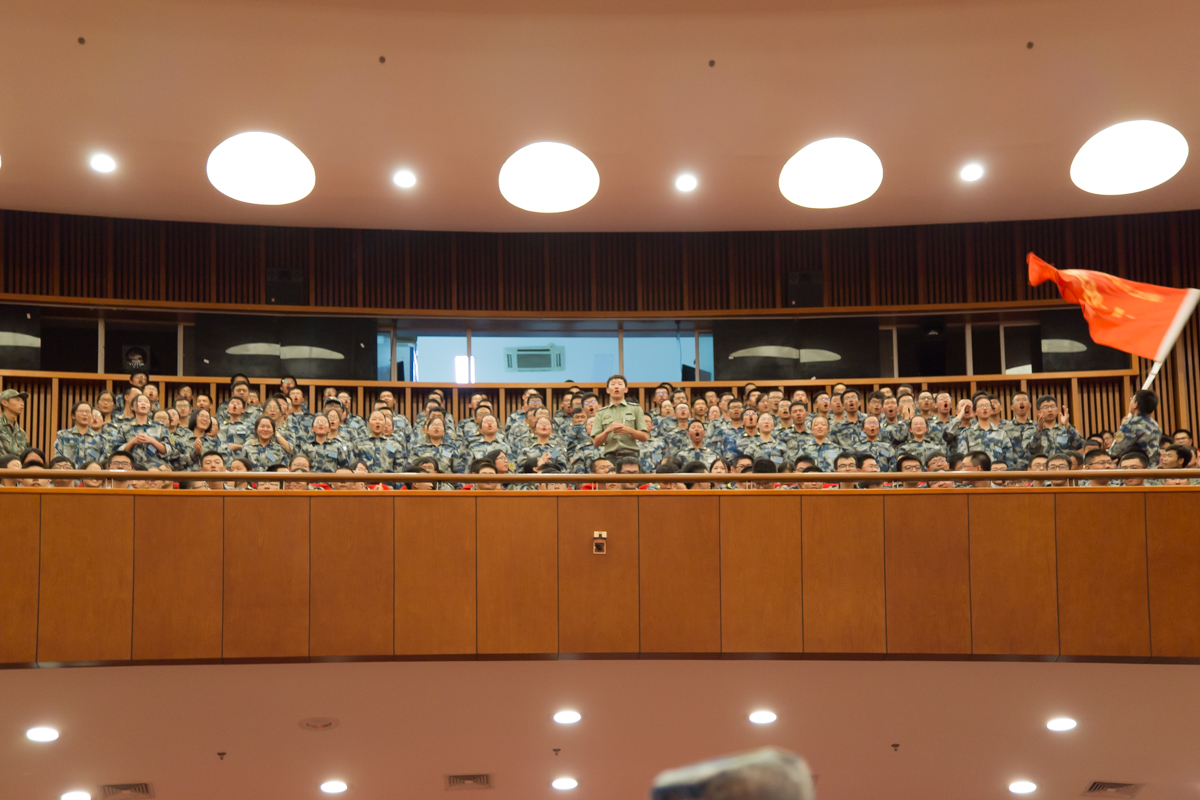 Chu Kochen Honors School has turned out lots of students who are true patriots and can shoulder heavy responsibilities for decades. Our forefathers have devoted their youth and shed sweat to the founding of our country. It was them who overcame the difficulties and established a harmonious society. As a saying goes, "the schooling goes on without interruption." Just like what we sang in the song, "to rejuvenate our great nation is to harmonize the whole world", we should always think of the frontiers of our homeland as ZJU's students.