On the afternoon of the 4th of November, 2016, The Project-setting Q&A Session of the 4th Student Quality Training Program took place in Chu Kochen Honors College. As a new program, SQTP, which aims at boosting students' overall qualities and evoking students' study aspiration and growing momentum, drew the interest of loads of ZJUers, contributing outstandingly to cultivating knowledgeable and able talents with international horizon.
This time, 22 projects got through to the Q&A session, and were evaluated by CKC League teachers and senior students. The Q&A was held at 2 rooms at one time, each room accommodating 6 judges to assess the practicability, completeness, practicalness, impact and innovativeness of each project.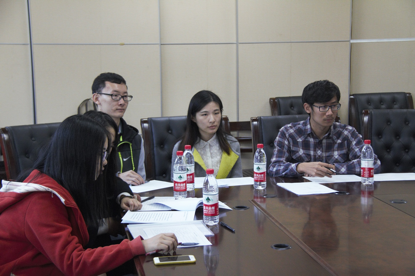 The whole Q&A went smoothly, thanks to the well preparation of each group. The judges not only questioned the students over practicability and completeness according to the material submitted, but also put forward a good deal of advice.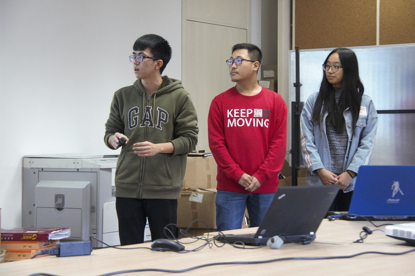 Most groups had already finished the preliminary preparation and early arrangement. From producing 3D maps of the campus to programming an online second-hand bookshop, from aiding homeless children to universalising classic artistic dramas, these amazing ideas brought a string of surprises to the judges. Especially, a project about potable water facilities impressed the judges a great deal with its painstaking planning and game-changing utility.
As a judge said, 'Whatever our students think of, so long as it's good, it's worth encouraging. Even if it turns out to have little outcome, we must give them support.' We have every reason to believe that, with students' relentless effort and the support of the CKC college, all projects will turn out fruitful.